We believe in the power of blended learning: Combining energising in-person training with an e-learning tool, which allows participants to follow their personal learning journey and supports them to stay on track – isn't that the dream?!
It was ours for a long time and technology has now made it possible.
In all our years of experience as coaches and trainers, we worked out which factors influence the success of a digital learning tool as an add-on to in-person training. Because choosing the right tool makes all the difference.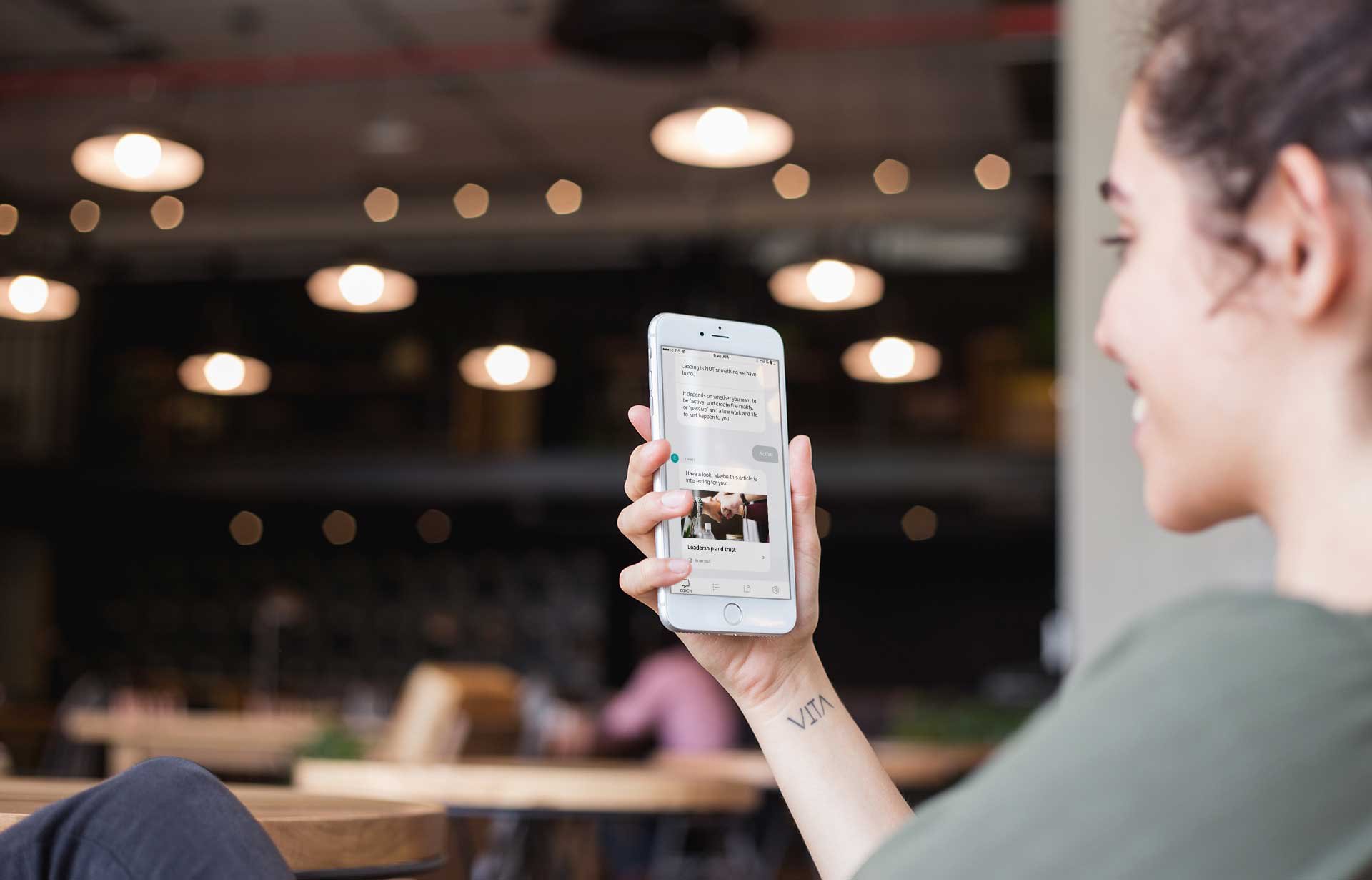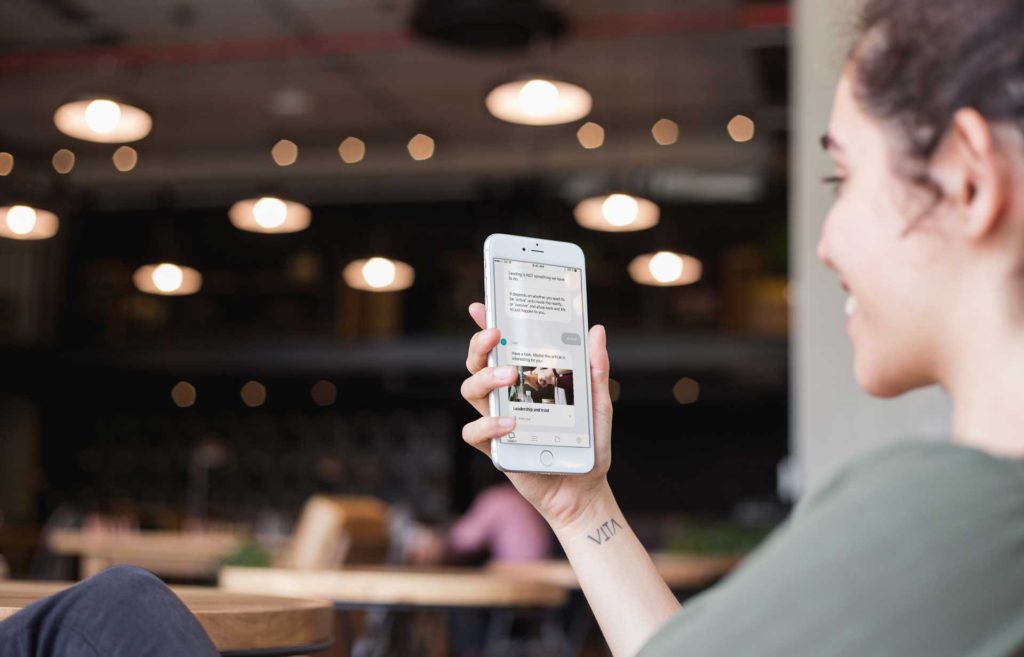 And (spoiler alert) we root for mobile applications as the tool of choice for blended learning – let's find out why and how to choose the best mobile app for your needs.
(If you want to dive into the benefits of blended learning first, have a look here.)
What does a digital tool need to support a successful learning strategy?
Digital tools for effective blended learning have to be:
easy to use
independent of time and location
cost-efficient
adaptable to your needs
engaging
Let's have a closer look!
Easy to use
Why is this important? Imagine you spend hours and hours on a new training strategy, pay lots of money for a tool with thousands of features and then – participants just don't use it! Employees and executives have so much to do and time is a very important issue in learning success. Having a tool that is simple and easy to use (and, of course, engaging nonetheless – we will come to that in a second) is an obvious advantage in getting people to start using it.
Independent of time and location
And once they have started using it, you want to make it as enjoyable for them to continue learning with that tool. A recent LinkedIn study found that the number one challenge for talent development is getting employees to make time for learning. One crucial aspect to make this work is making it possible for users to decide when and where they want to learn so it fits their personal needs. Learning has to be possible anywhere and anytime. And which device do we take with us (almost) anywhere? Our smartphones, exactly.
Imagine how great that is: You wait in line for a coffee or sit in the subway on the way to work and you can have a quick learning titbit while you have nothing else to do anyway? If people can fit their digital training sessions easy into their daily lives, that's when they continuously do it.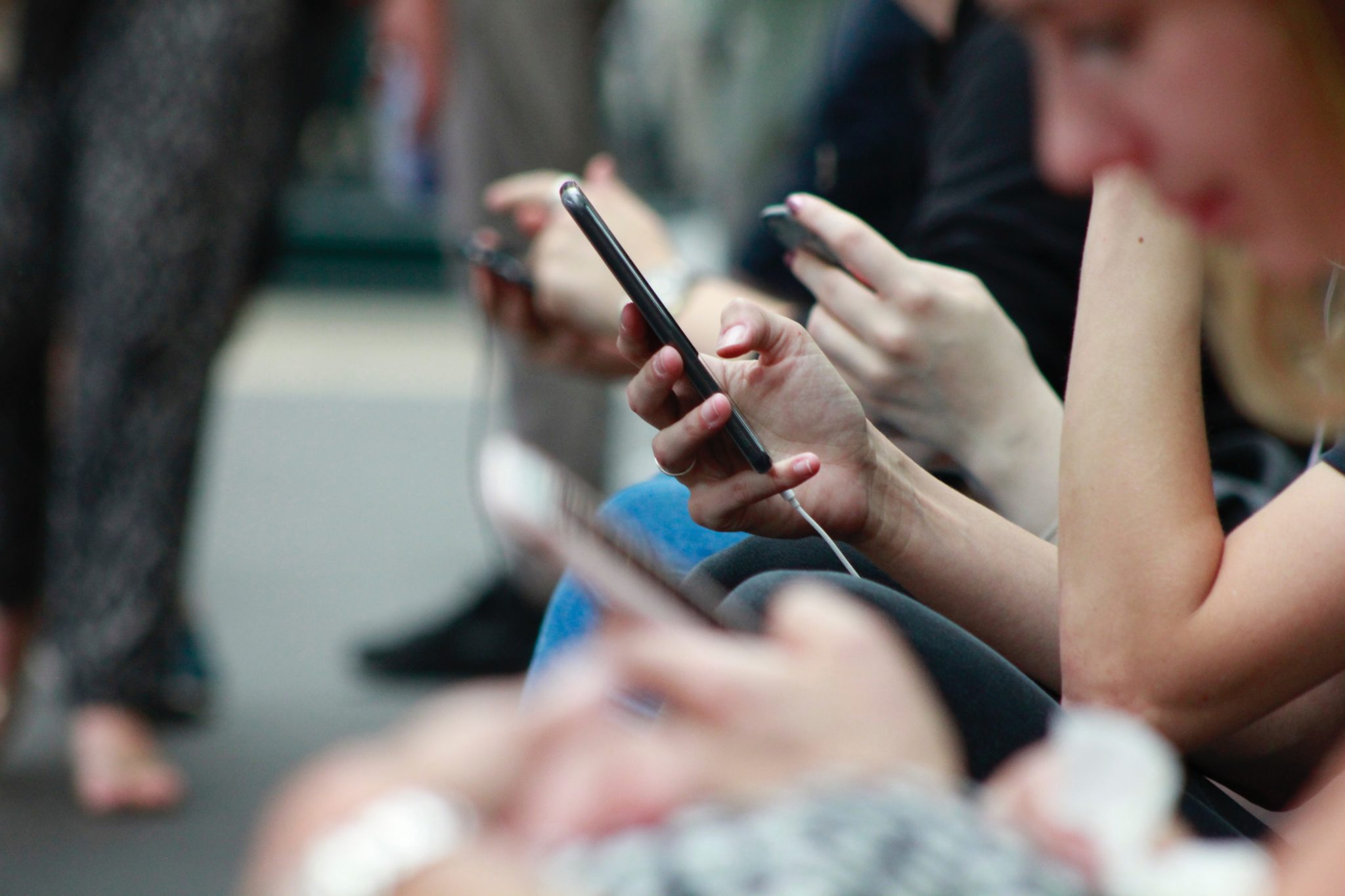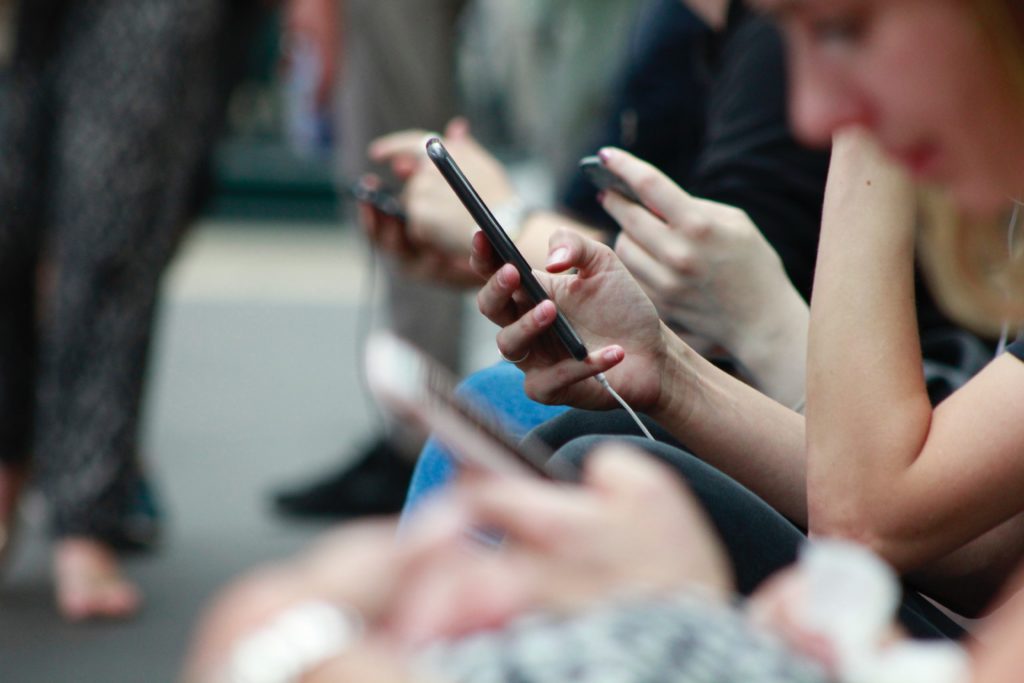 Cost-efficient
Well, I guess no one needs convincing on that one, right? So just a short comment on that note: The most expensive tools do not have to be the best! If you pay money for lots of features, but you don't use them, what's the point? Figure out what you really need in a digital tool for your training strategy before you make a decision.
This goes hand in hand with the next aspect.
Adaptable to your needs
The best tool is the one that you can customise to fit your personal needs. What you need depends heavily on your blended learning strategy but also on the participants who use the tool. For example, if you start off with a great kick-off workshop and want to use a digital tool to keep people on track, you need a tool, which sends notifications or reminders to the users.
Engaging
Having a tool that is easy to use and people can use when- and wherever is the first step in getting people engaged in the e-learning part of your training. But is that enough? Probably not for long term engagement.
When users notice they get something out of it, engagement naturally increases. A digital tool has to be fun and interesting to use right from the start so that learners won't stop using it after their first peek at it. For example, a tool could offer some kind of gamification aspect. We personally believe the best way to learn and grow as a person is through conversation, after all, everything starts with a conversation – that's why this forms the foundation of our app.
Why mobile apps are the tool of choice
In our personal experience only mobile applications can offer all the features you need to make a digital tool highly effective for a successful blended learning strategy.
Mobile apps are ideal for blended learning because they can provide a cost-efficient tool, which is easy to use and enables training participants to learn anytime and anywhere. This is a crucial aspect to foster learner engagement.
They also allow sending reminders as notifications to the user on the device they are most often holding in their hands anyway – let's be honest, who doesn't need a little nudge from time to time?
So, all in all, mobile applications are the best option for a winning blended learning strategy.
How to choose the best mobile application for blended learning
There are great mobile apps to blend with your learning strategies out there. When you have to choose one, these steps will support you in finding the best possible solution for your individual case.
So, step one: figure out your personal blended training strategy. Be very clear on your requirements, expectations and desired outcomes.
Only consider tools that are easy to use, time and location independent, cost-efficient, and engaging for the user.
Compare your needs with what the tool offers: Does it include the features you require? And is it adaptable to your needs?
And that's how you can make the best choice.
---