Learning and development in organisations has seen many trends come and go – but blended learning is here to stay, which is not surprising as it has all the ingredients for a winning strategy. Blended learning gives employees and executives the learning they really want and need in a way that works.
So let's see what it's all about and how you can make blended learning a winning strategy for the learning and development in your organisation.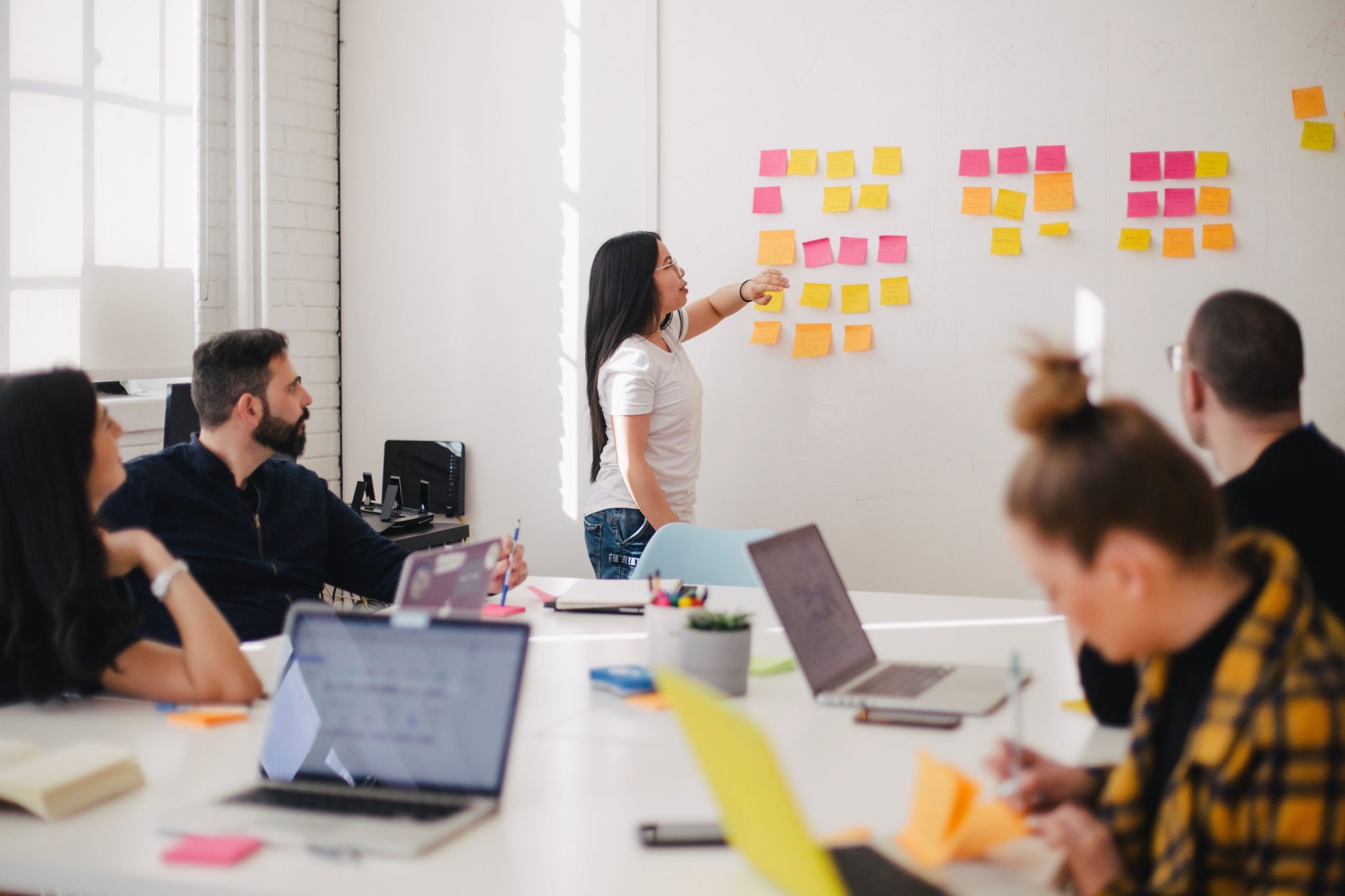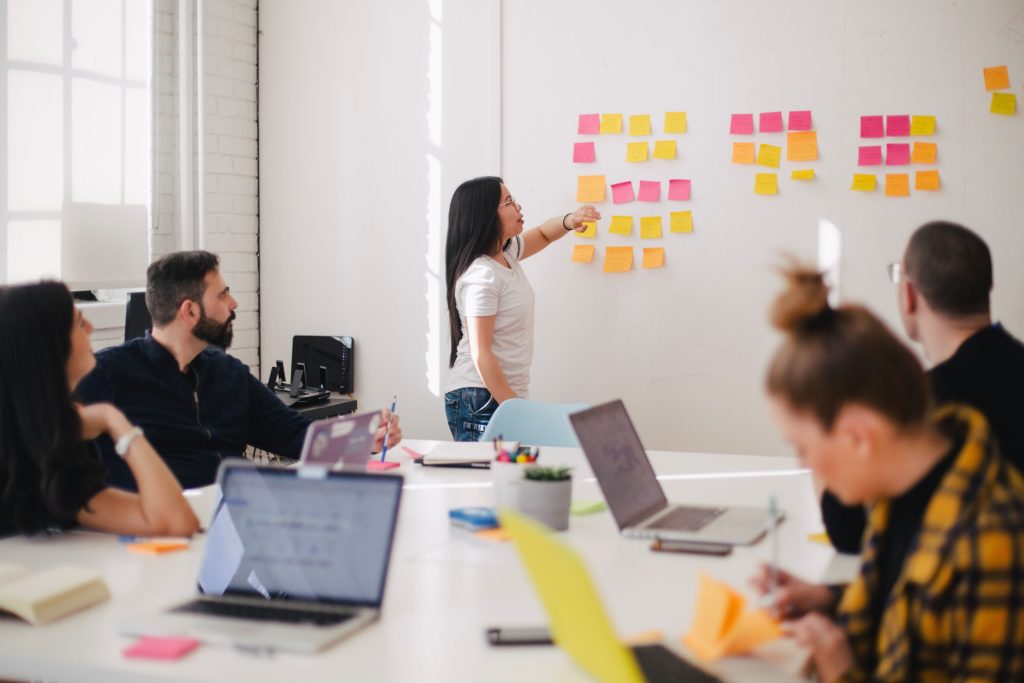 What is blended learning?
Definition
Blended learning is the combination of traditional in-person learning (e.g., workshop, training, lecture) with some form of e-learning (e.g., mobile application, internet-based learning and Learning Management Systems).
The goal is to combine different learning environments so that learners benefit from the best possible learning conditions. The aim for the learner is to increase the effectiveness of learning and better support trainings to deliver longterm sustainable results.
Imagine you go to a seminar about giving feedback. You gain some perspective, get some insight and learn some interesting things, and in the best-case scenario you even get a bit of practice… and that's it.
You go back to work and by the time there is indeed feedback to give, who knows how much time has already past. The threshold of actually applying what you learned will, very likely, be too high by then. And let's be honest, it is hard to remember all of the new things you learned in just one day.
Now let's imagine you have an e-learning platform which, every few days, reminds you of your learning. Maybe it also gives you some further hints and tips on how to put feedback into practice. This way you'll not only remember what you have learned but will also be reminded and encouraged to put it into practice.
Of course, there are many possible ways to combine face-to-face learning (i.e., in-person learning) with e-learning. Let's look at three different options.
Forms of blended learning
E-learning as follow-up
First, and probably the most common form of blended learning in organisations is using an e-learning tool to follow-up an in-person training, as described above. You start with the face-to-face training(s) and then offer more in-depth content, repetition, practice or exercises afterwords. Alternatively, the e-learning tool can be used to prepare participants for the in-person training. In both options, the focus is on the face-to-face part.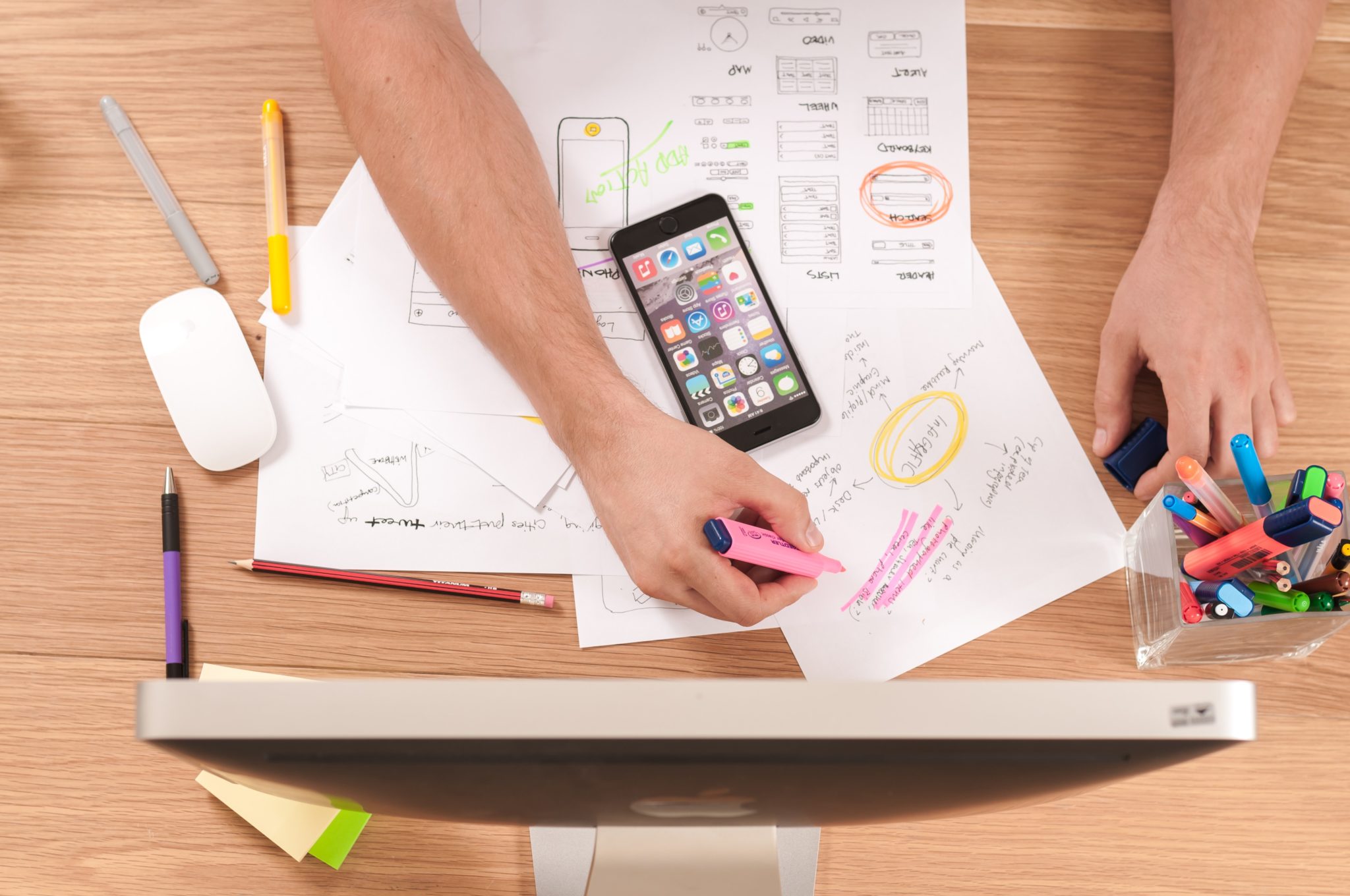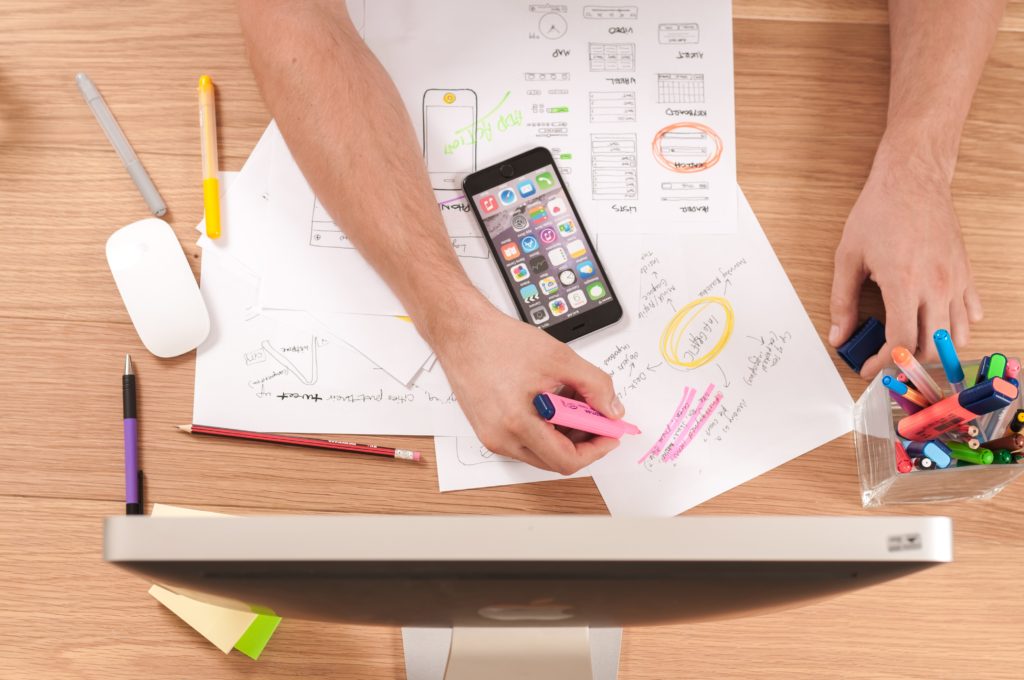 E-learning as the source of new input
Another option places the focus on the e-learning part and only uses in-person training every once in a while, for example, to address questions and foster motivation. Imagine an e-learning course about communication skills. Participants could learn about their own communication habits because they are repeatedly reminded to be aware of them, and start trying out new skills like active listening – and every now and then they come together to discuss their experiences and talk about more intense topics like communication in conflict situations.
A mix
The third form is a balanced share of e-learning and face-to-face training. Which option is best, depends on the focus of the training, on the number of trainings in total, and on the period of time across which the trainings are spread.
Before we have a look at what you need to be aware of when implementing blended learning, let's have a quick look at its advantages. This will give you a more in-depth understanding of blended learning, enable you to avoid potential pitfalls and make the most of it.
Advantages of blended learning for organisations
The reason why blended learning is so effective is that by combining face-to-face learning with e-learning the major drawbacks of these learning processes are balanced out. Each of these methods has disadvantages when used as stand-alone learning processes. But when they are put together, the benefits of e-learning will make up for the drawbacks of in-person learning and vice versa – if you do it right. (We will get to that in a second, I promise.)
So the goal is to combine the best of both worlds. To be able to get the most out of this, it is very useful to understand the benefits and drawbacks of each of these learning processes.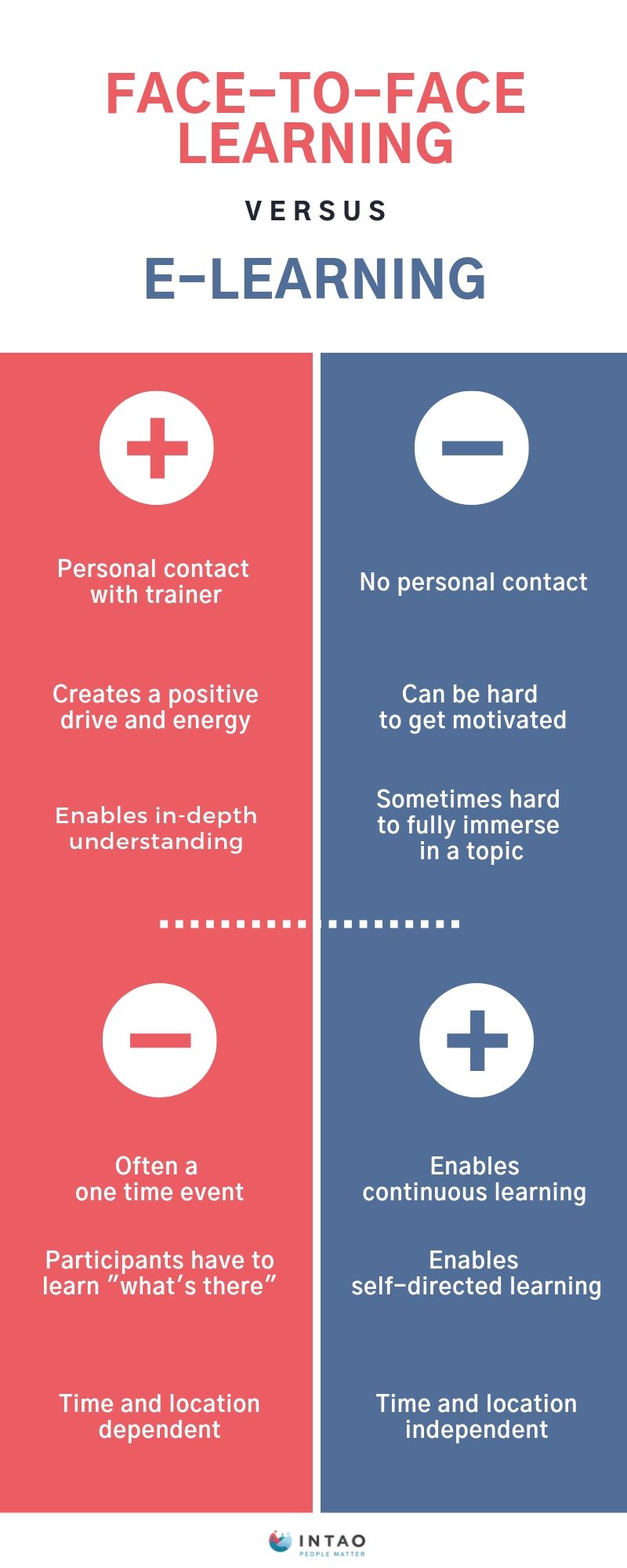 As you can see, the major drawbacks of face-to-face learning can easily be resolved with the right e-learning tool. For example, if your training is a one-time event the effectiveness of it will increase by adding an e-learning tool to support continuous development. If we bring this together, we see all the benefits of blended learning.
The greatest advantages of blended learning
The inspiring energy that is created in face-to-face training can be fostered and maintained throughout a long period of time with the right e-learning tool.
A big part of the learning experience can happen anywhere and anytime, which means participants can adapt their learning habits to their personal preferences.
Learning on the job becomes possible because participants can freshen up and deepen their knowledge during their workdays. The next time, for example, an opportunity to practice constructive feedback arises, participants will remember the dos and don'ts.
Blended learning in action – what you need to be aware of
All of these advantages sound amazing. So what's the catch?! Well, as with most things, blended learning only delivers its full potential if it is done right. But don't worry, we will show you what to look out for.
Make it simple.
Choose an e-learning tool that is easy to use. Not all of your participants might be comfortable with digital tools and even if they are, still the more user-friendly the better.
Reduce the complexity of the content you provide in the e-learning tool you choose. Difficult topics which might lead to questions and discussion should go into face-to-face training. Remember: Less is more.
Make it transparent.
Communicate your goals. It's so important before you start, to explain to participants the idea of blended learning, what the benefits are and what is expected of them when they are working with an e-learning tool. Get your people on board.
Of course, you also need to demonstrate how the tool works. (Which leads us back to "make it simple").
Make it engaging.
Choose an engaging e-learning tool. Apart from having a tool that is easy to use, it should of course also be fun to use and make people realise how they benefit from it. So maybe find a tool which offers gamification aspects. Or our personal favourite: a tool, which draws the user in with great conversations (like Intao, yeah you got me).
Make it a good fit. Do not just split your content half and half. Find out how your face-to-face training and your e-learning tool work best together. For example, make time for repeating content and to encourage people to put the things they learned into practice in your e-learning tool.
Make it better.
Constantly evaluate and improve. Ask participants and trainers how things are going to see what obstacle might be in the way of achieving the full potential of your blended learning program.
Combining the best of two worlds
Blended learning is here to stay. And that's a great thing. Combining the best of two worlds – in-person learning and e-learning – blended learning offers the unique opportunity to create an engaging and sustainable learning process for people to truly learn and grow.
And if you want to read more about why mobile apps are the best e-learning tool for blended learning, click here.
---